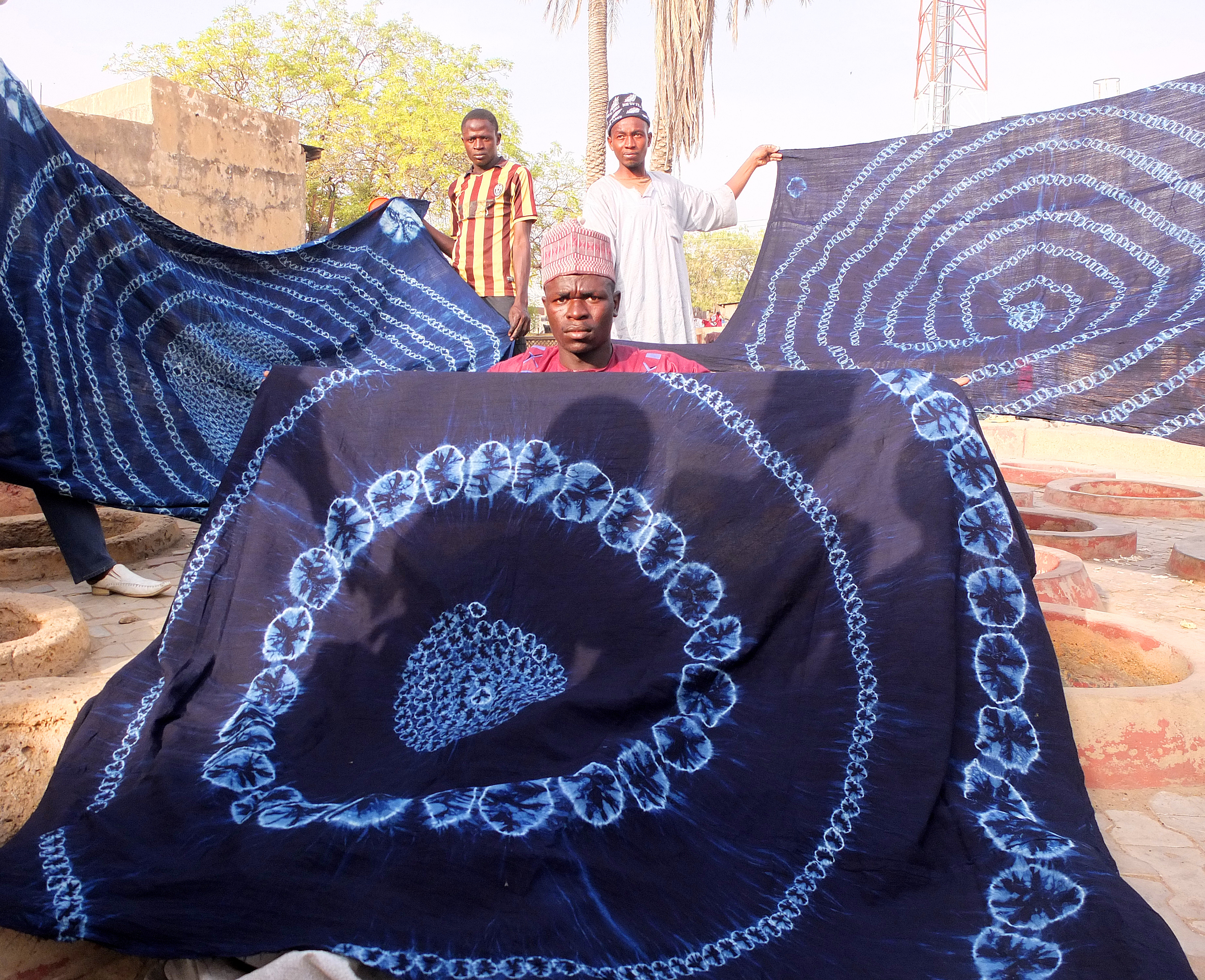 Visit The Dye Pits of Kano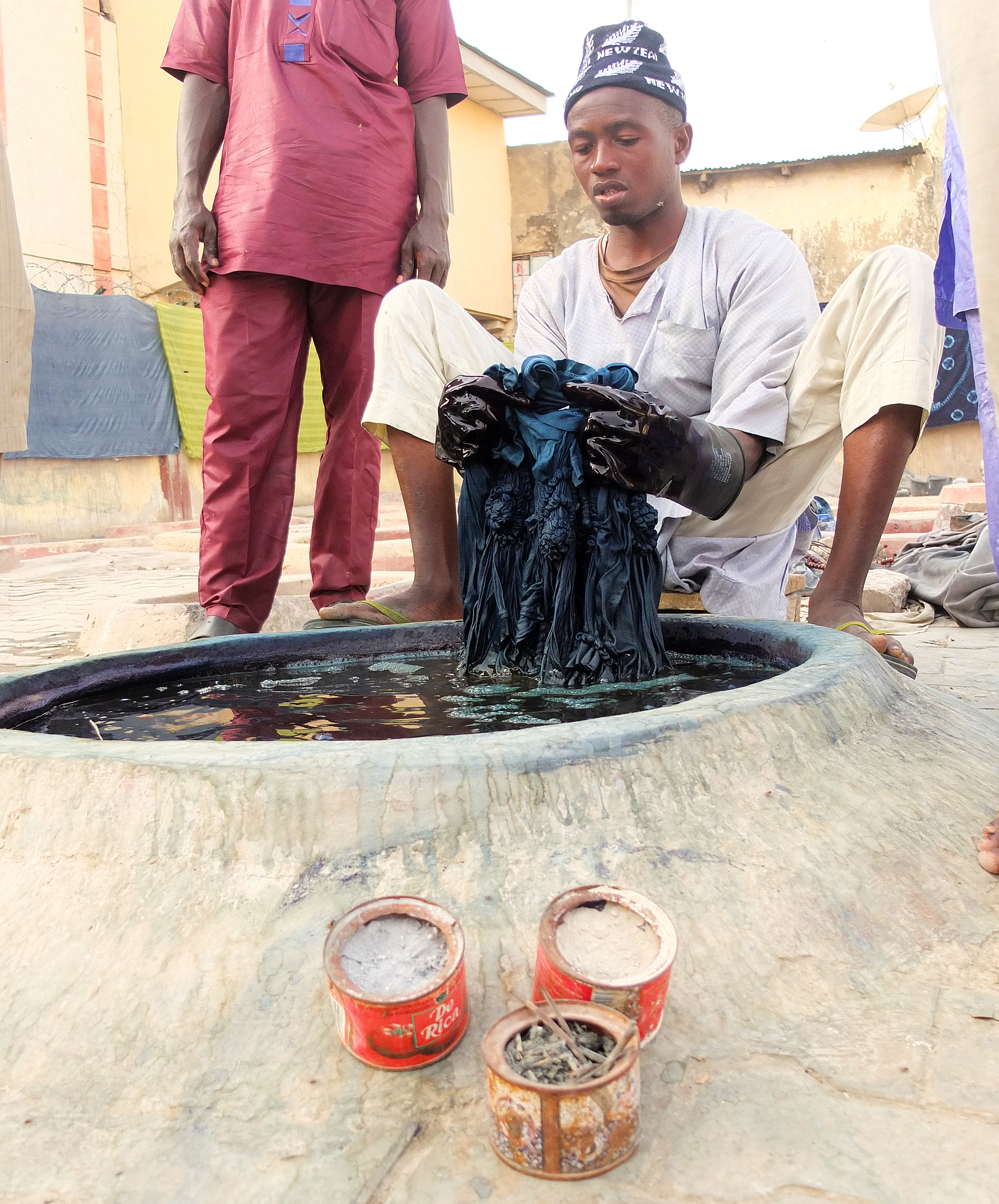 I am planning a trip to Nigeria at the moment and so excited to plan my itinerary. I am  a "dye-nerd", obsessed with the ingenuity that transforms plain white canvas through basic chemistry into a cacophony of design manipulating color and negative space to create a unique piece of art. And consumed by the history of dyeing in Nigeria, this research led me to the famous Kofar Mata Dye Pits.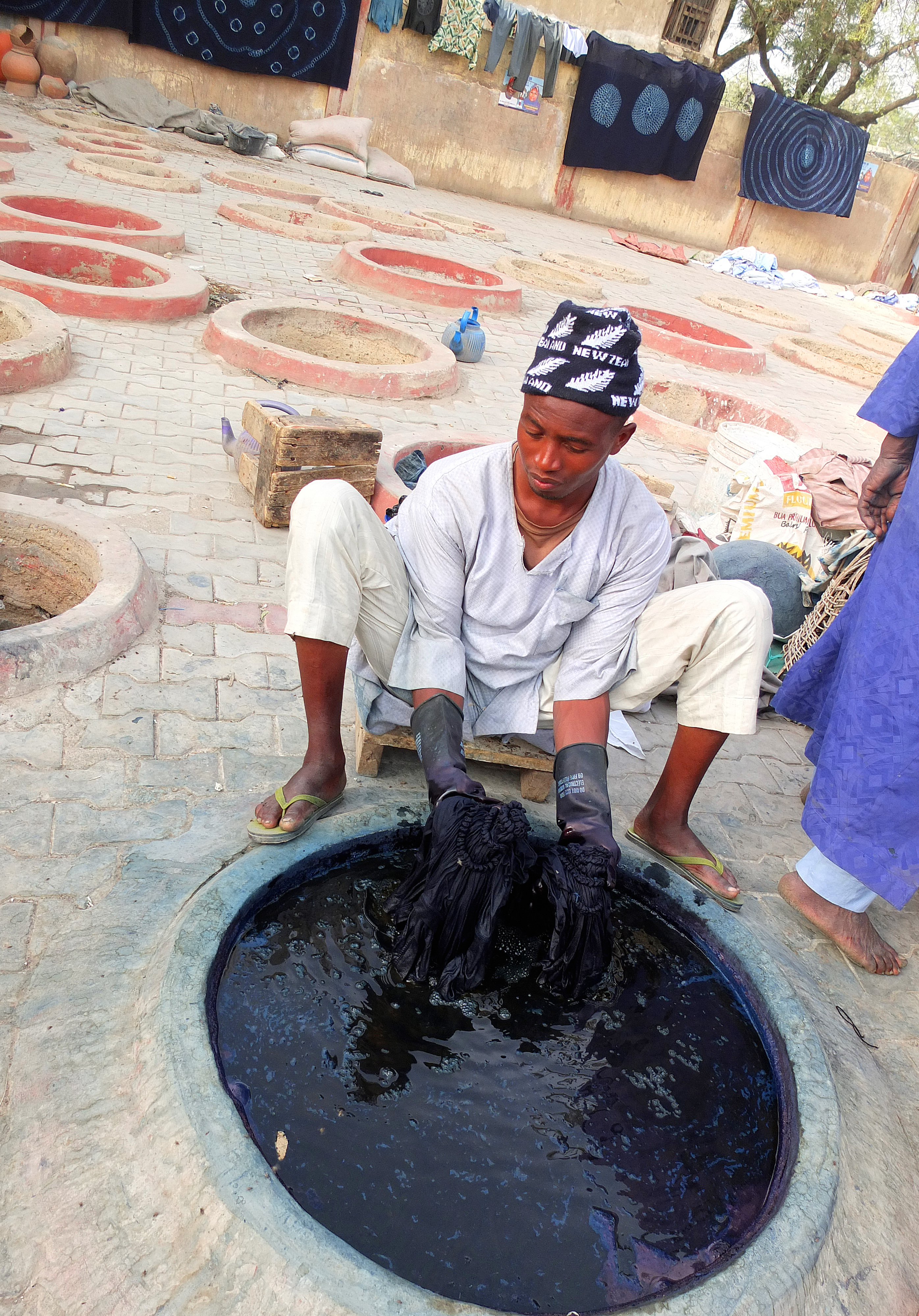 Founded in 1498, the collection of 125 dye pits that have utilized natural dyes for past 500 years old and the tradition carried from generation to generation has sustained natural dyeing which is continually threatened by the ease of synthetic dyes. Unfortunately, the great days of the Kofar Matar dye pits might be long gone. Upon a visit to the Kofar Mata dye pits in Kano, one cannot help but imagine the energy generated by these dye pits at its height of activity, the 125 sunken pits are a beautiful sight and yet the absence of activity suggest a dyeing culture neglected by a lack of investment and support.  The energy at the Kofar Mata dye pits is slow, mellowed by inactivity, the operation of the dye pits has been stymied by decrease in demand for traditionally dyed textiles and Nigeria's slowed economy.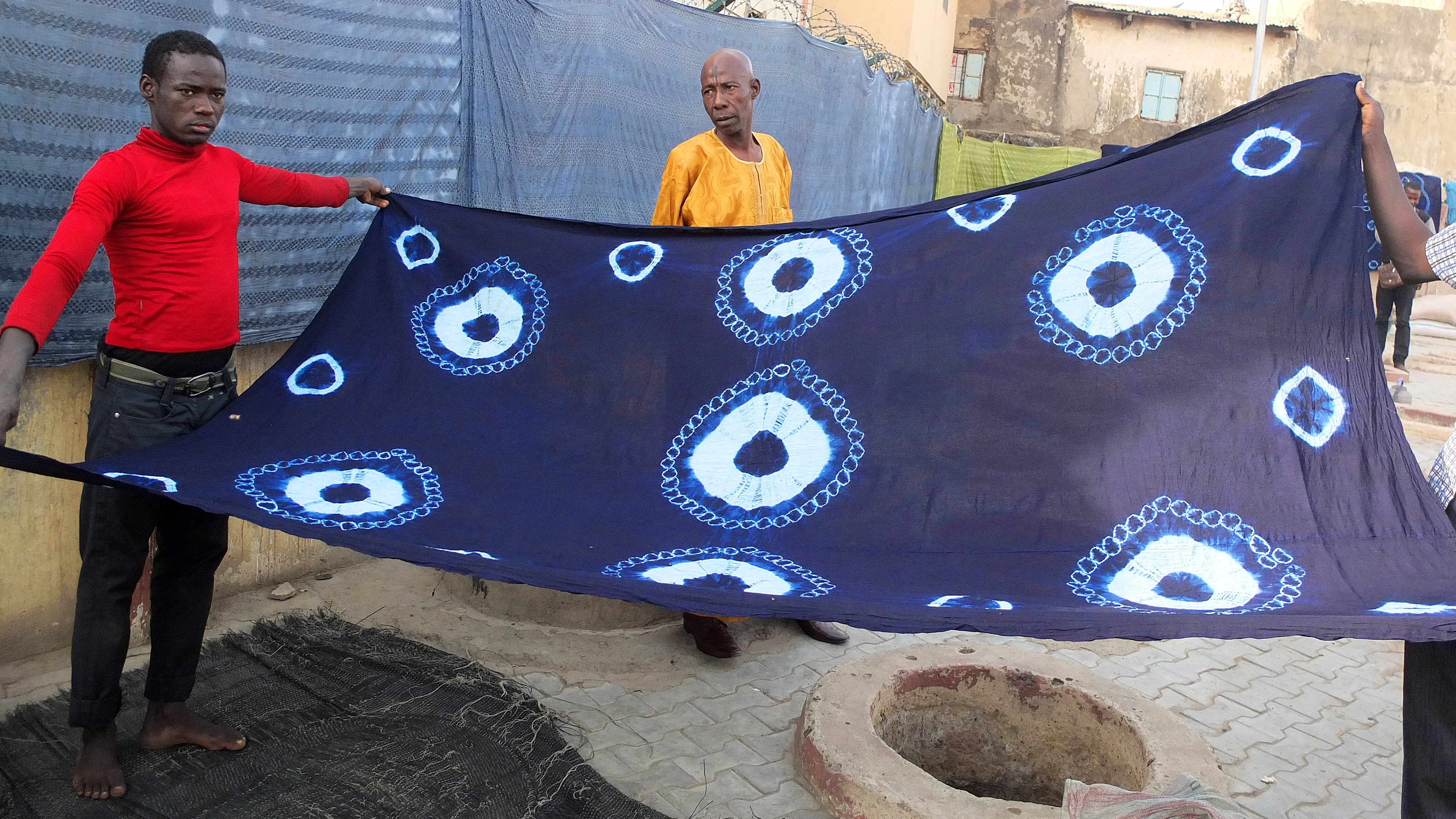 This living testament to the rich history of Northern Nigeria and the cultivation of natural dyeing techniques, the intensity and challenge of the processes, the layering of colors to arrive at the deepest shades of blue, that shade of blue that is only achievable from natural dyes.
These pictures are a tiny opportunity to experience the Kofar Mata Dye Pits.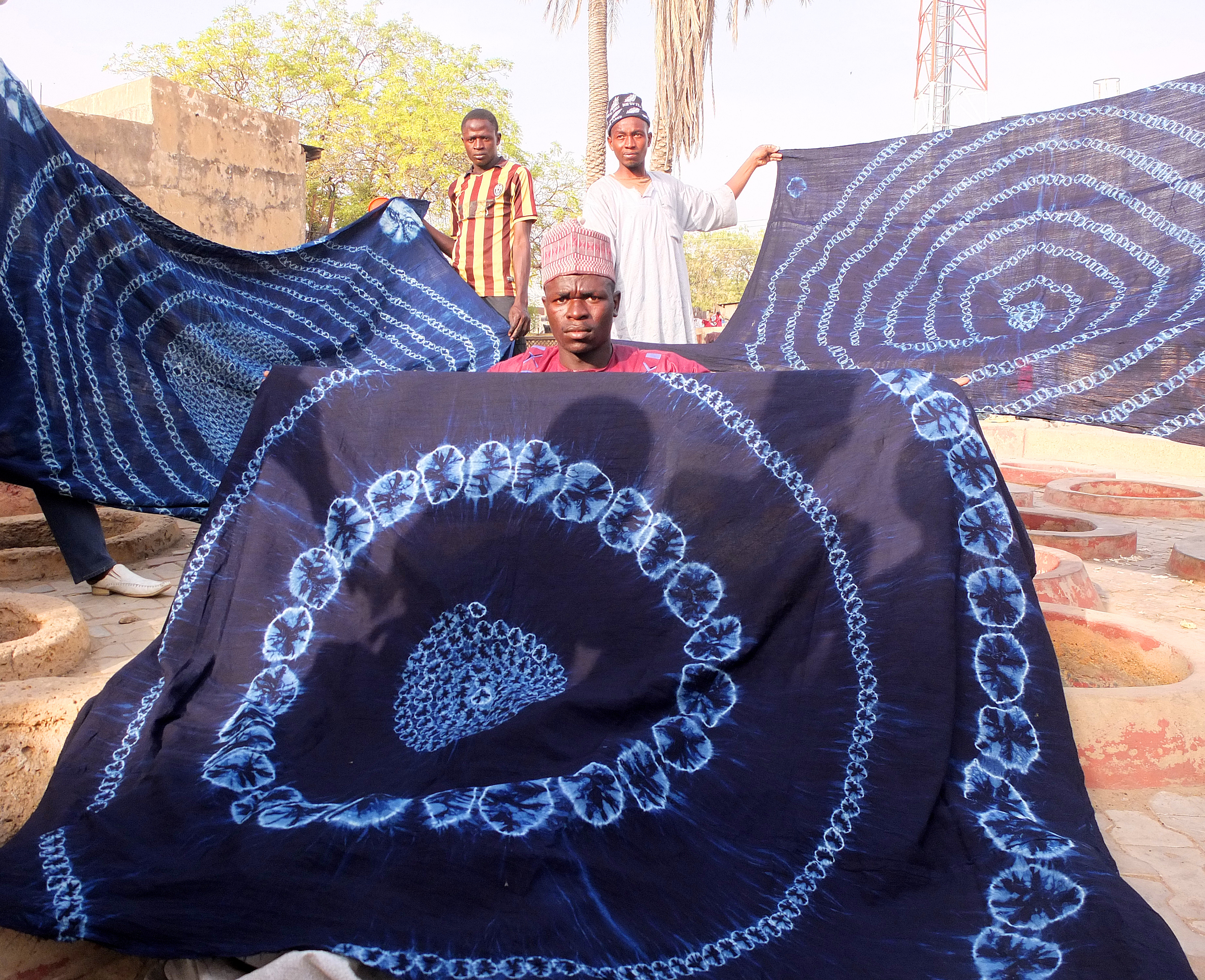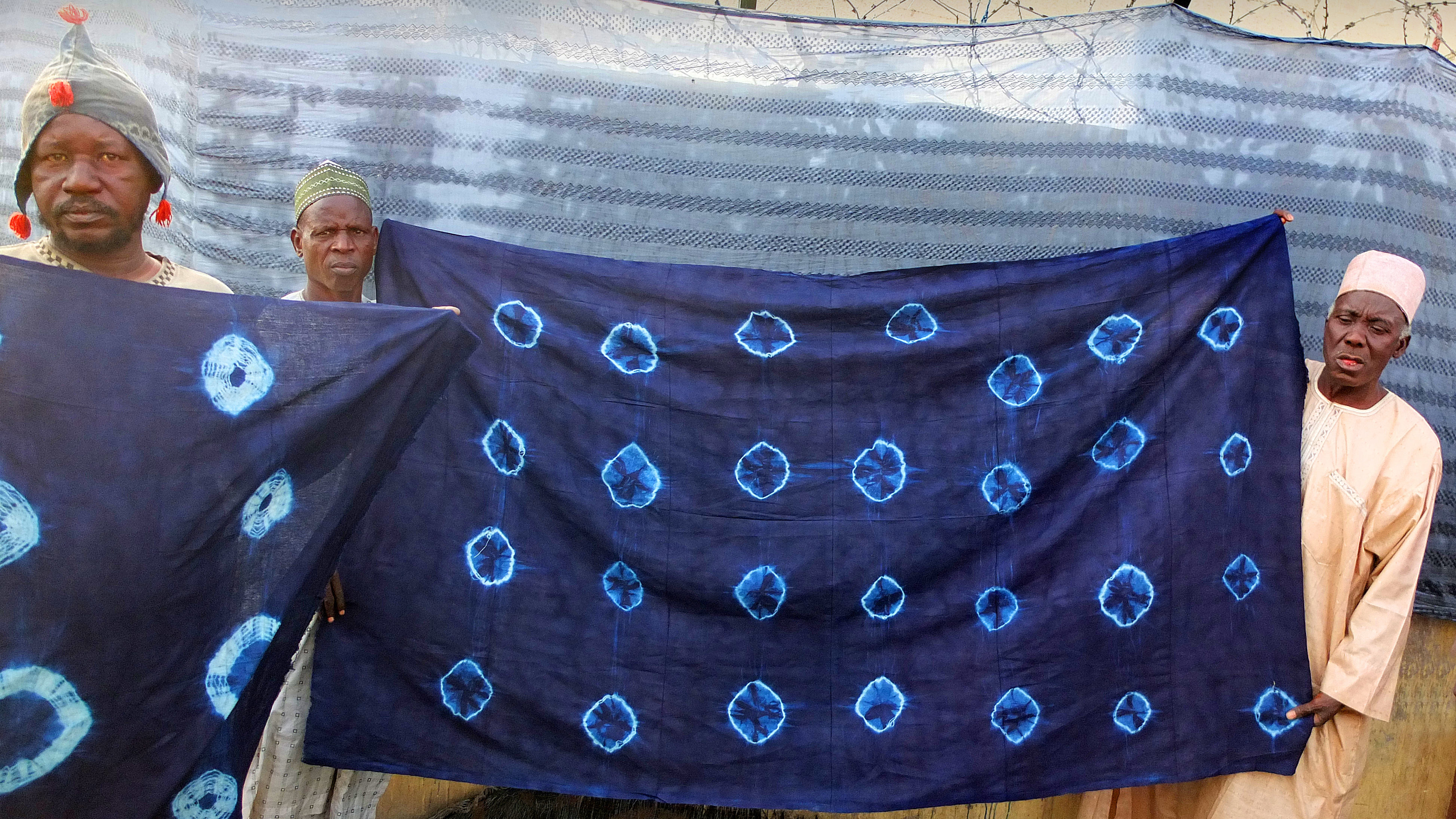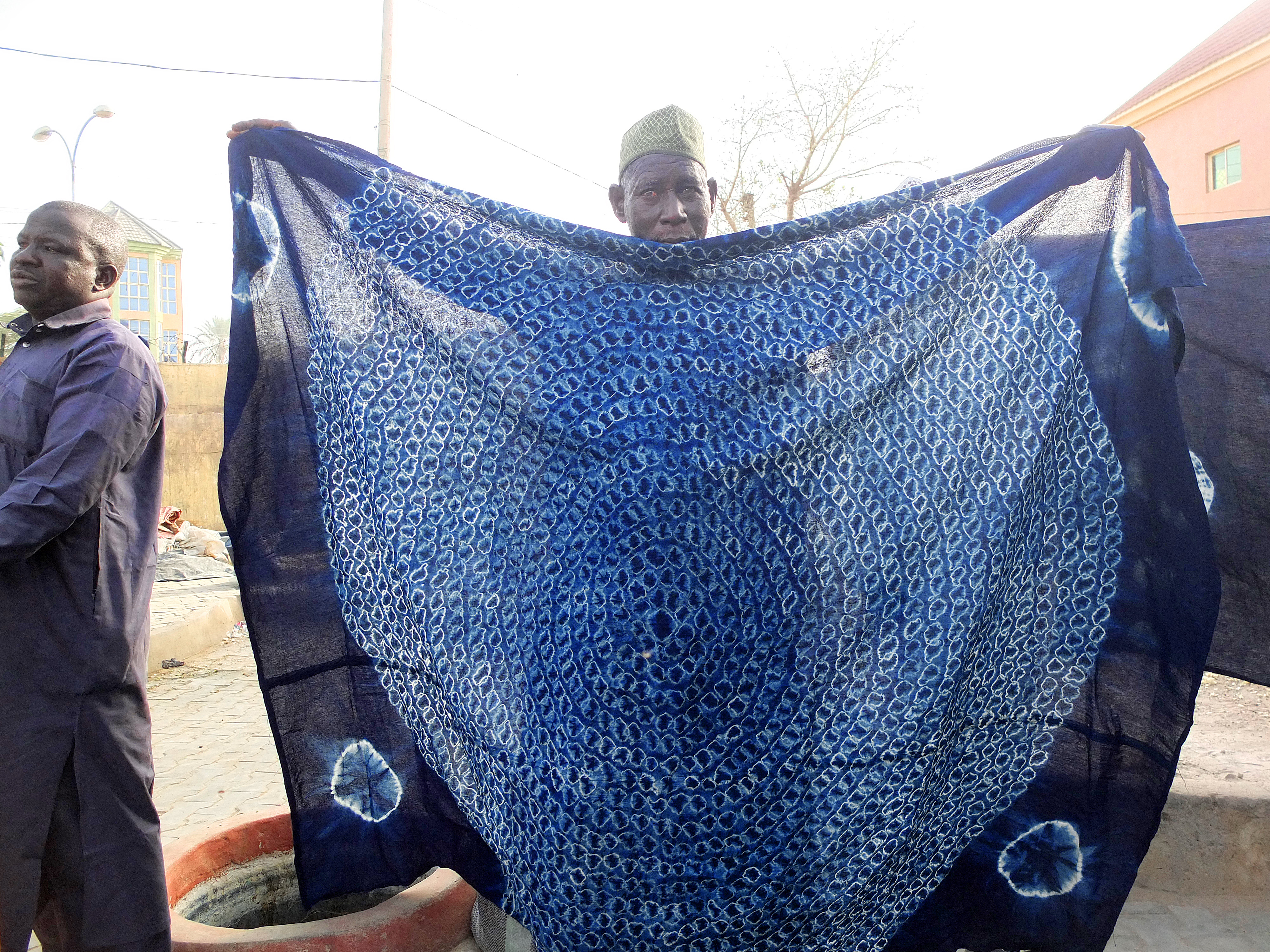 ---