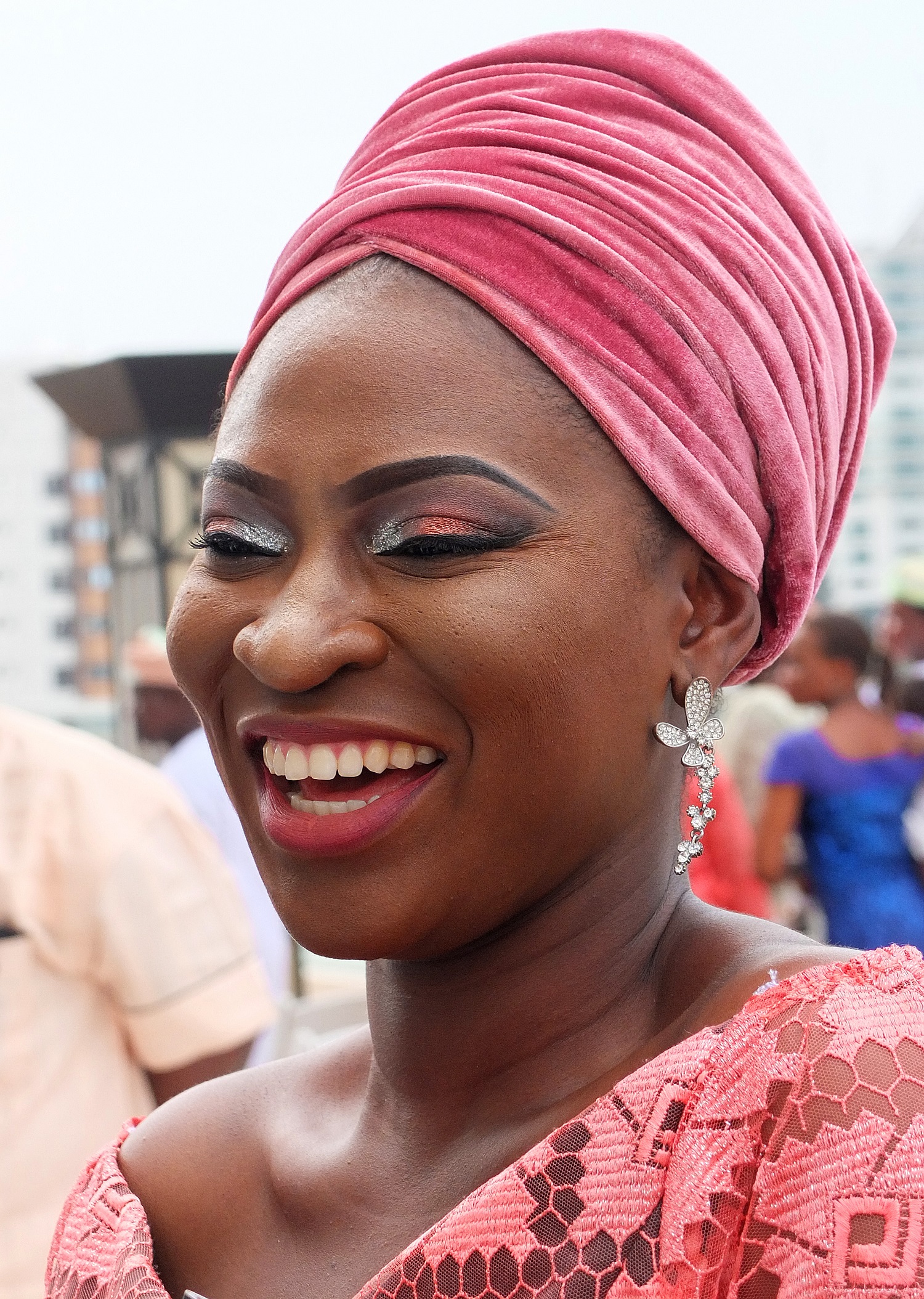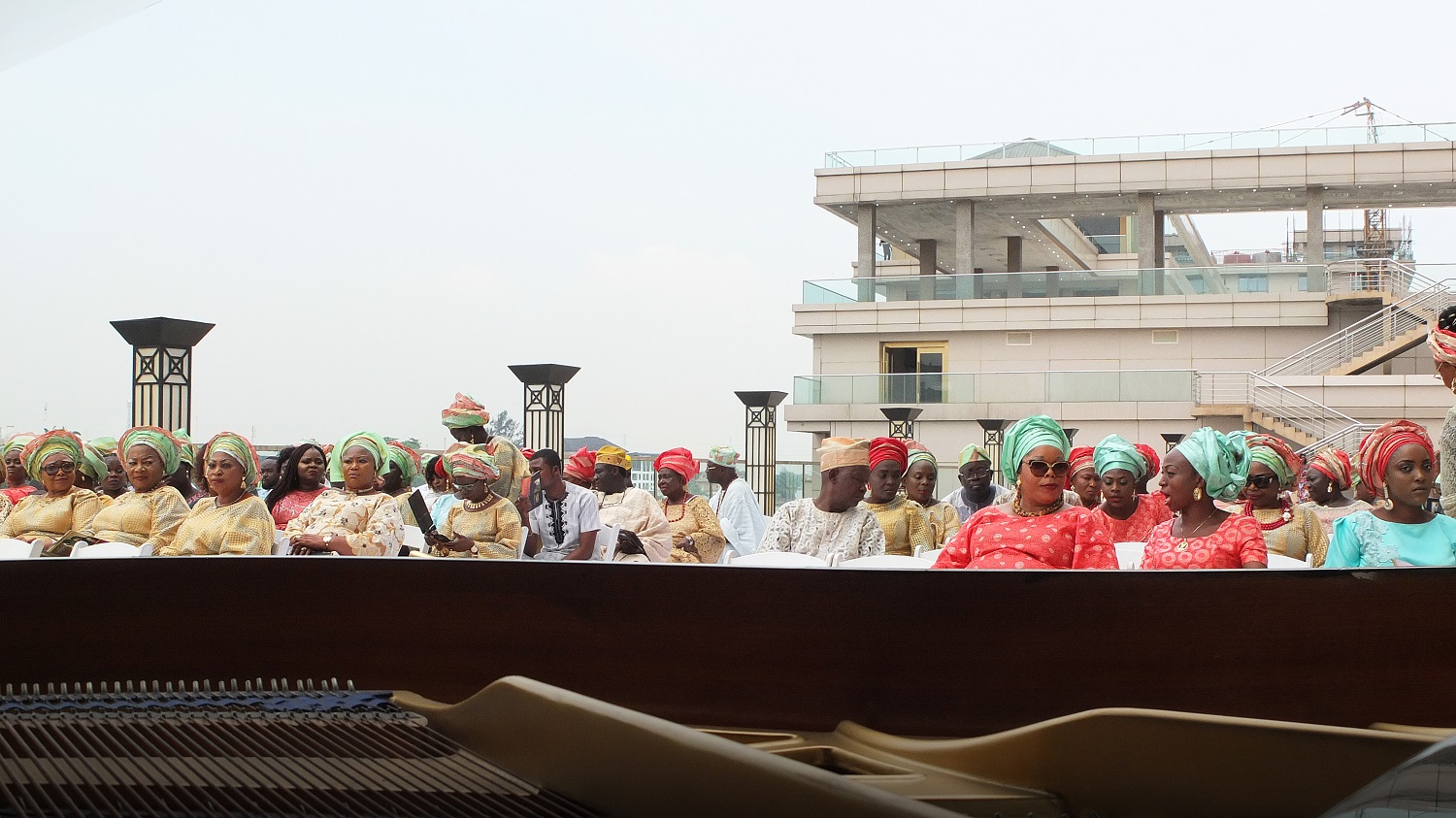 The weekend is most colorful in Lagos. It bubbles with parties – birthdays, graduations, child dedications, weddings, naming ceremonies, anniversaries, award shows and many more.  Lagosians relish the opportunity to celebrate just about anything and all these celebrations render the city a cacophony of high style, color and energy. The outfits take everything to the next level.  Both men and women are in uniform, of sorts, although these uniforms defy everything we have ever thought of uniforms. 
In planning any event, there is deliberate selection of the textiles and colors that attendees are expected to wear.  This uniformity tells the story of relationship of the attendees. The textiles are meticulously plotted, each attendee retains personal autonomy in choice of design of the garment, some go with a contemporary design evocative of more European design while others stay closer to tradition, donning a traditional 'buba', a blouse that hangs loose on the body paired with an 'iro', a wrapper.  Men wear an 'agbada', a robe like tunic that defies description. One of the most unique and flamboyant elements in Nigerian formal wear is the headgear. Men don hats called 'fila' in Yoruba and women rock 'geles', headwraps in Yoruba. The texture, style and structure of a gele differentiate it from the typical head wrap that is common in the States. Whether the outfit design is traditional or more contemporary, the gele remains a constant. The gele may change form and structure but it remains.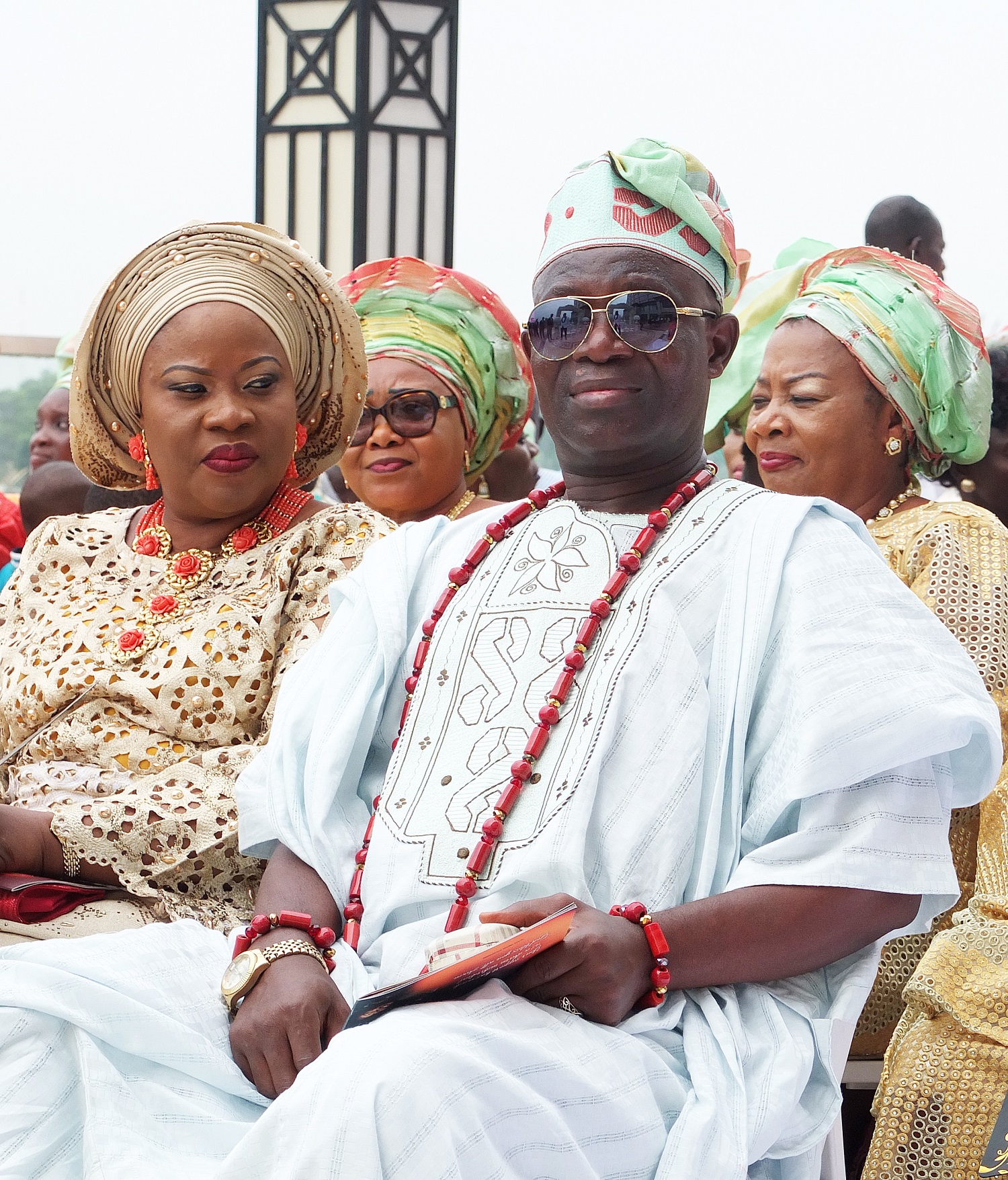 The architecture, structure and design of the gele is not to be taken lightly. The style gods of Nigeria of my childhood demanded gargantuan gele styles;  in 2016, do not be caught dead with a high rise architectural wonder as the sartorial gods have dictated that giant geles are out, structured, layered, conservative structures are now the norm. What is disappointing about this trend is that geles are losing their creativity. They have lost their individuality and uniqueness. They are staid, respectable and frankly, a bit boring. The tradition of wrapping and constructing the Gele is a coming of age tradition practiced by women of every class, passed from mothers to daughters.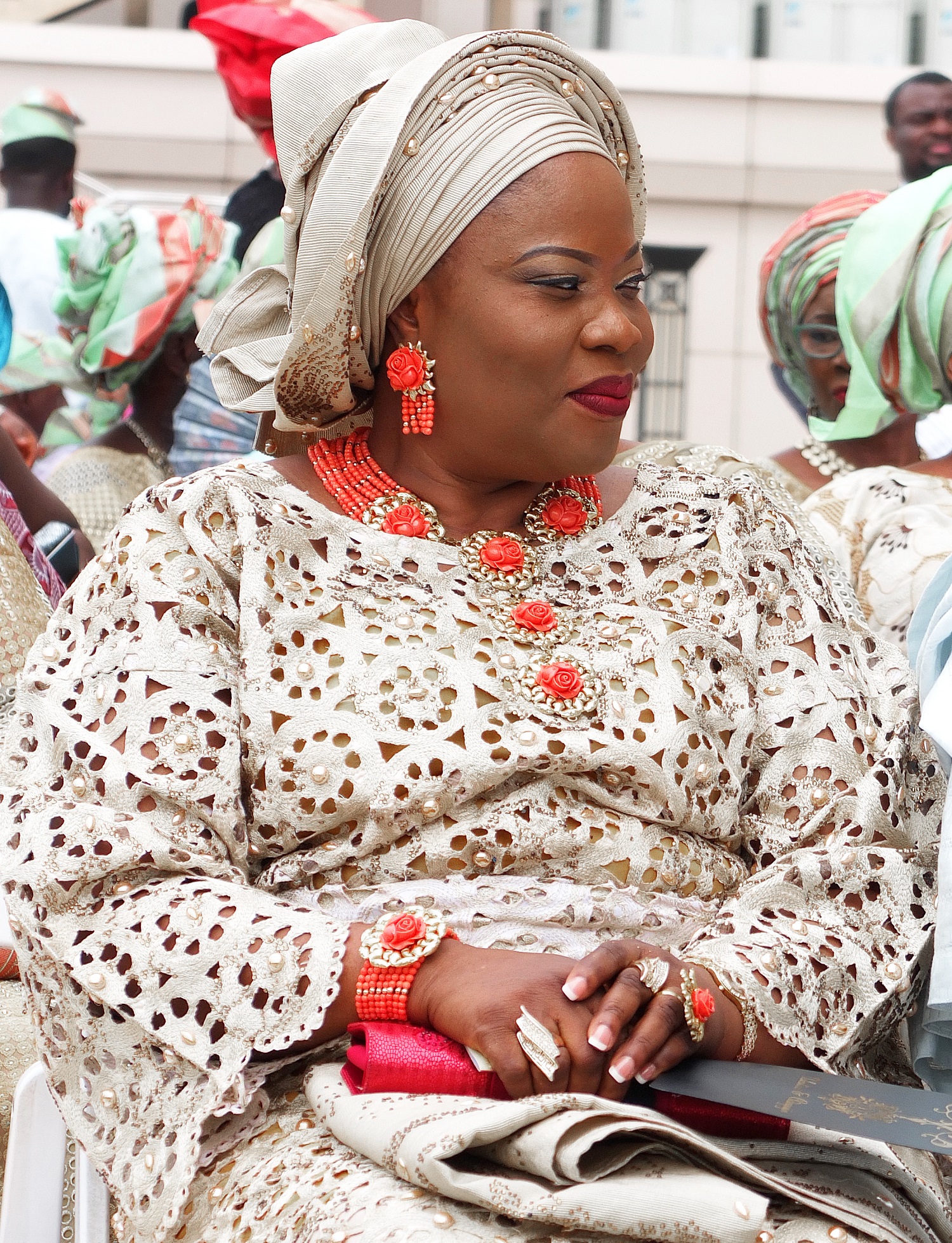 Gele is the pride of a Lagos woman. You can tell everything about a woman from how fly her gele is.  The gele is that last piece of the puzzle that takes the outfit to its next level. The gele and its wearer sparkle that way.
.
---