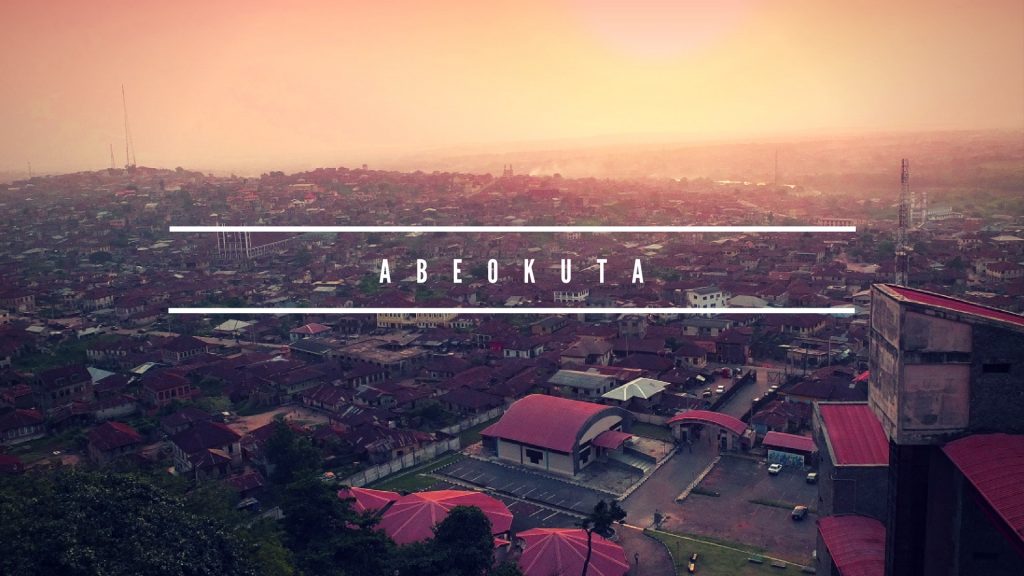 Photography by Neec Nonso
As I've traveled, I've come to discover that there are certain cities in the world that have a particular pull on me. I don't know what it is but some places, like New Orleans or Hoi An, Vietnam, have a strange kind of seductive atmosphere that make them unforgettable. Abeokuta in Nigeria is a town like that. It is one of the most beautiful Yoruba towns. There are multiple iterations of man's vain attempt to force the landscape into submission.
That battle between man and nature ended in a detente that has lasted at least a century. When you look out over the town from high points, there is a sea of rusted tin roofs beneath you, a canopy of orange. There are also giant rocks sitting on top of (fully functional) houses, houses carved inside rocks, house on top of rocks…
The giant rocks are where Abeokuta gets its name, it literally means, Under the Rock. But beyond its physical beauty, the best thing about Abeokuta are its people, the Egba. Maybe there is something in the water that give its residents that super power of a certain charisma. Abeokuta has given us some of the most creative, exciting and innovative minds Nigeria has ever seen.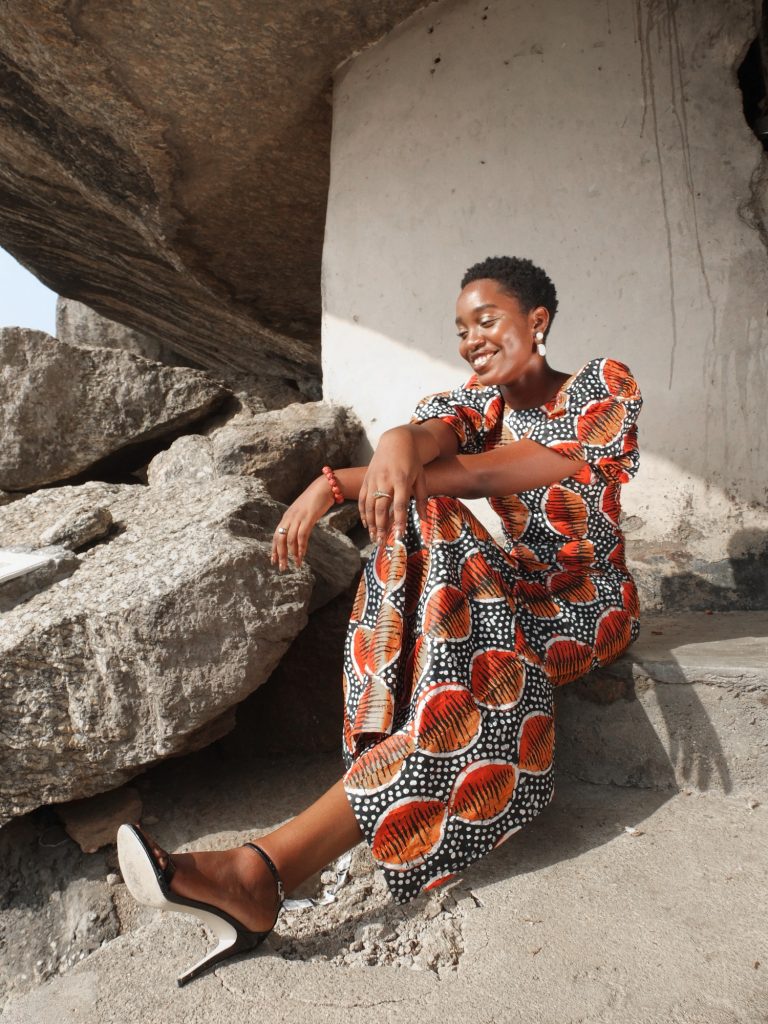 Fela Anikulapo Kuti, his mother, Funmilayo Ramsome-Kuti (who deserves her own musical), Wole Soyinka, Ebenezer Obey, Moshood Kashimawo Abiola, these dynamic, creative, powerful, earth moving Nigerians are from this tiny city.
My love affair with Abeokuta began on a childhood visit to Olumo Rock. Visiting Olumo Rock in the 4th grade on an excursion, as we call it, was the highlight of the school year. Olumo Rock is a giant rock perched precariously on top of other smaller rocks and yet has not come crashing down to crush everyone underneath. The how of this rock? Who knows? But the crevices of this giant rock became the home of the Egba people during the wars between the Dahomey Empire (modern day Benin) and the Oyo Empire in the 19th century. Yoruba history is riddled with stories of warring kingdoms but the Egbas were feared and cunning warriors victorious in their numerous skirmishes.
They used Olumo Rock to escape the encroaching Dahomey Empire and to stage attacks from their high and easily defensible vantage point. If you visit the Rock (which is a pretty great tourist attraction apart from the hideous giant elevator someone decided to put in front) you can still see the rooms that people built into it, where they cooked, all these remnants of their lives almost two centuries ago.
Modern day Abeokuta is at the crossroads of modernity and tradition, a town where old traditional homes have been summarily demolished to build new roads and yet the traditional way of doing things still feels palpable. This is the town I load up on my Nigerian goodies, my honey, almost jet black with an earthy flavor unlike any honey I had ever tasted, my Osun, the camwood powder that gives my skin a certain sheen, I get my Ose Dudu (black soap) mixed, no Lagos soap for me. I'm obsessed with the quality of the soap and the way my soap lady guards the exact recipe of the particular mixture she makes. The Ofada rice (local rice)is served to you wrapped in banana leaves and your hands are your utensils.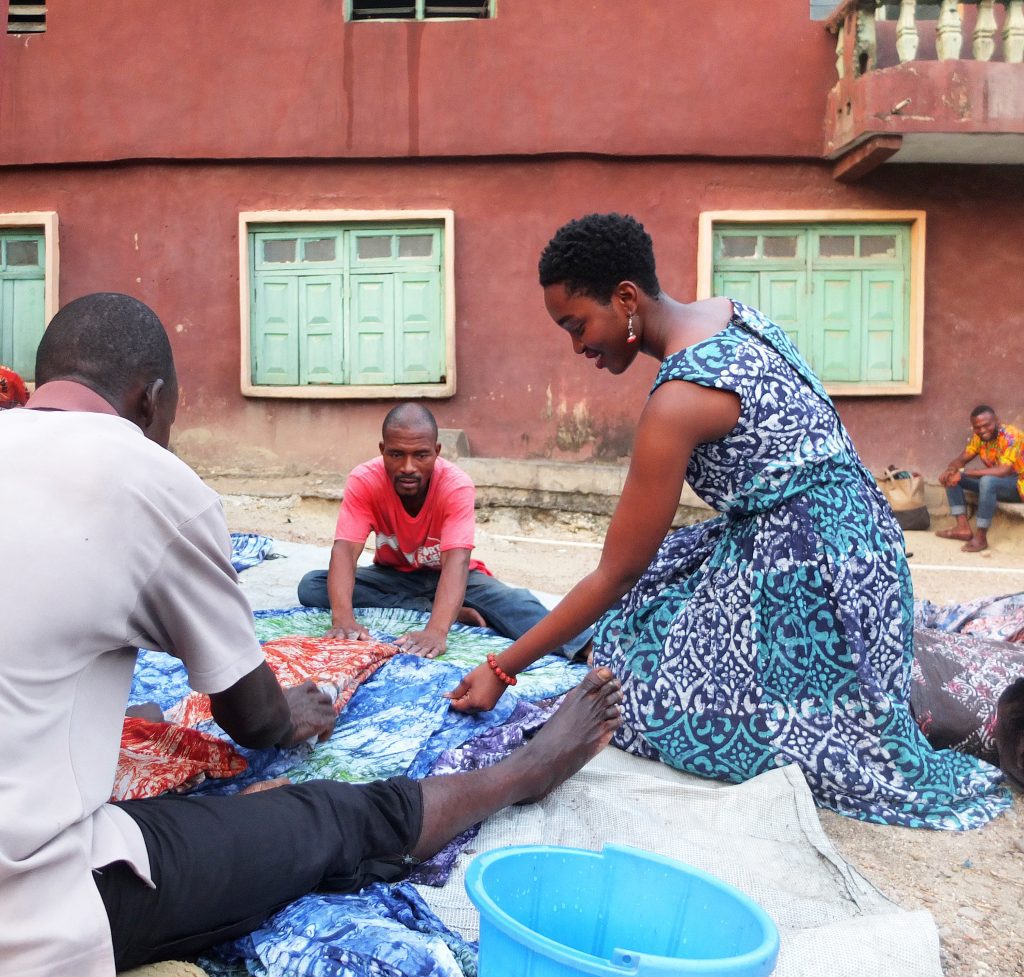 The dyeing tradition of Adire in Abeokuta goes back to the nineteenth century, with an industry nurtured by a stronghold of Egba women and although the tools have changed from feathers to stamps, dyes have evolved from organic to synthetic, the women of Abeokuta have nurtured and sustained this fertile industry, adapting to market pressures including intervention of colonial power to sabotage local textile industries with cheap imports too cheap Chinese imports. The sea of traditional indigo fabrics laid in the hot sun for drying throughout Abeokuta confirms a vibrant textile trade. For the experience of traditional Yoruba life and what is at stake as Nigerians embrace modernity with gusto, look no further than Abeokuta.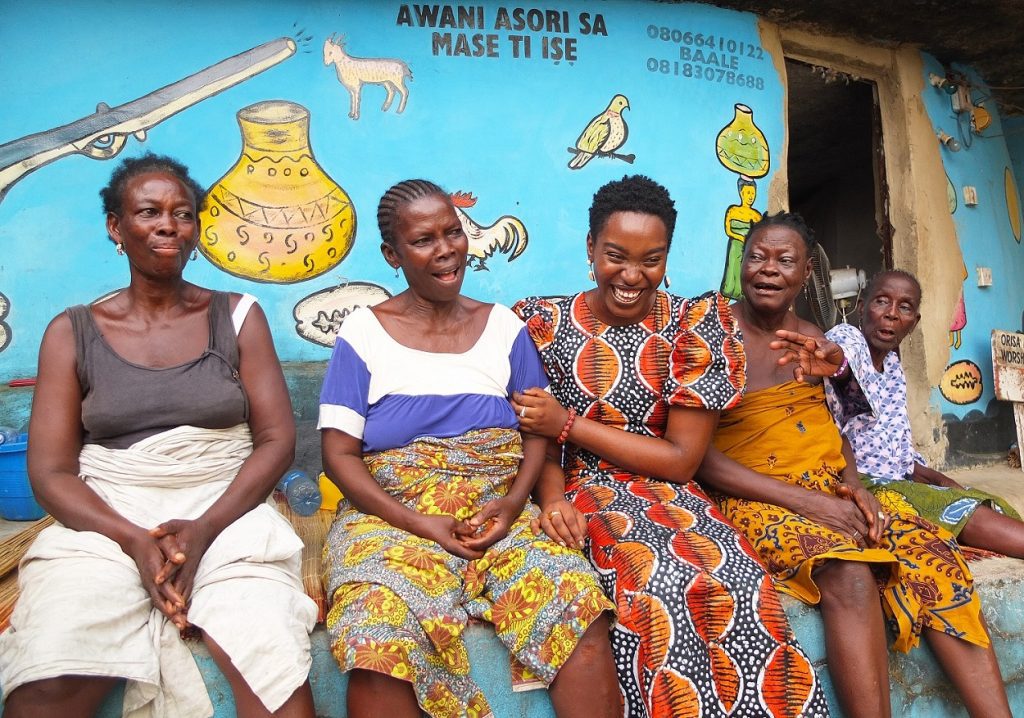 ---